In the hustle and bustle of urban living, the home serves as a sanctuary, a place where families find solace, recharge, and connect. Designing and maintaining a healthy home in an urban environment is crucial for the well-being of your family. This article provides a comprehensive guide to understanding what constitutes a healthy urban home and how you can create an environment that promotes physical, mental, and emotional wellness.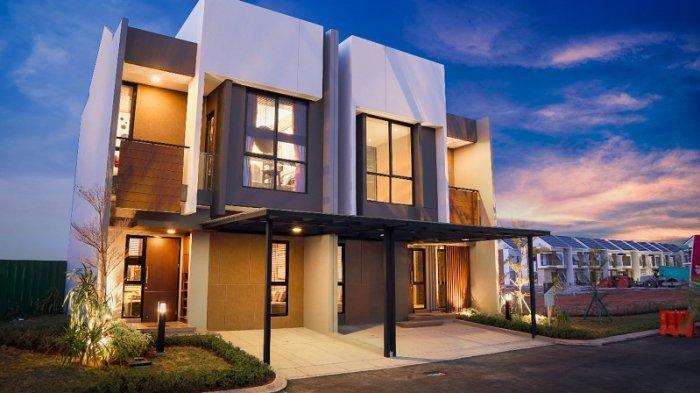 1. Indoor Air Quality
Ventilation:
Ensure proper ventilation to allow fresh air circulation. Use exhaust fans, open windows, or invest in air purifiers to minimize indoor air pollutants.
Houseplants:
Integrate houseplants that act as natural air purifiers. Plants like spider plants, snake plants, and peace lilies are known for their ability to filter out common pollutants.
Limit Toxins:
Choose low-VOC (volatile organic compound) or VOC-free paint, cleaning products, and furnishings. This reduces exposure to harmful chemicals that can affect indoor air quality.
2. Natural Light and Lighting Design
Maximize Natural Light:
Design your home to maximize natural light. Open curtains during the day to allow sunlight in. Natural light has numerous benefits for mood and overall well-being.
Use Warm LED Lights:
When artificial lighting is needed, opt for warm LED lights that mimic natural sunlight. This helps regulate circadian rhythms and contributes to better sleep quality.
Task Lighting:
Implement task lighting for specific activities like reading or working. This allows for adequate illumination without overusing general lighting fixtures.
3. Sustainable Materials and Practices
Eco-Friendly Materials:
Choose sustainable and eco-friendly building materials for your home. This includes bamboo flooring, recycled glass countertops, and other materials that have a lower environmental impact.
Energy-Efficient Appliances:
Invest in energy-efficient appliances to reduce your carbon footprint. Look for the Energy Star label when purchasing electronics and appliances.
Waste Reduction:
Practice waste reduction by recycling and composting. Consider a composting system for kitchen waste, and be mindful of packaging when shopping to minimize unnecessary waste.
4. Ergonomic Design for Comfort
Furniture Selection:
Choose ergonomic furniture that promotes proper posture and comfort. This is especially important if family members spend extended periods working or studying from home.
Open Layouts:
Consider open layouts that allow for better movement and airflow. This design approach enhances the feeling of spaciousness and connectivity within the home.
Flexible Spaces:
Create flexible spaces that can adapt to different activities. This versatility ensures that the home meets the diverse needs of family members.
5. Mental and Emotional Well-Being
Personalized Spaces:
Allow each family member to personalize their living spaces. This fosters a sense of ownership and comfort, contributing to positive mental well-being.
Calm Color Palettes:
Use calming color palettes in shared spaces to create a tranquil atmosphere. Soft blues, greens, and neutral tones can have a soothing effect on the mind.
Mindful Decor:
Incorporate mindful decor elements, such as artwork or objects that hold sentimental value. This adds a personal touch and creates a positive emotional connection within the home.
6. Noise Control
Soundproofing:
Implement soundproofing solutions, especially in urban areas with high noise levels. This can include using heavy curtains, rugs, or acoustic panels to minimize external noise.
Strategic Room Placement:
Consider the placement of bedrooms and quiet areas away from noisy streets or neighbors. This helps create a peaceful environment for rest and relaxation.
White Noise Options:
Use white noise machines or apps to drown out ambient noise, especially during sleep. These can create a consistent sound environment that promotes better rest.
7. Outdoor Spaces and Greenery
Balcony Gardens:
If possible, create a balcony garden with potted plants. This provides a small outdoor retreat and brings nature closer to your urban home.
Vertical Gardens:
Explore vertical gardening options to maximize greenery in limited spaces. Vertical gardens not only add aesthetic value but also contribute to air purification.
Outdoor Seating:
Designate an outdoor seating area, even if it's a small balcony or terrace. This space allows for fresh air and a connection to the outdoors.
8. Smart Home Technology for Efficiency
Energy Monitoring Systems:
Install smart home systems that monitor and optimize energy usage. This can include smart thermostats, lighting controls, and energy-efficient appliances.
Home Security:
Implement smart home security systems for added safety. These systems can include cameras, doorbell cameras, and smart locks for enhanced security.
Smart Home Assistants:
Explore the use of smart home assistants to streamline tasks and improve overall efficiency. Voice-activated assistants can control lighting, thermostats, and other smart devices.
9. Connection to Community
Local Amenities:
Choose a home located near essential amenities like schools, parks, and healthcare facilities. Proximity to these amenities enhances convenience and community connection.
Community Engagement:
Encourage family members to engage with the local community. This can include participating in neighborhood events, joining clubs, or volunteering for community initiatives.
Walking and Cycling Infrastructure:
Select a neighborhood with pedestrian-friendly infrastructure. Access to sidewalks, parks, and bike lanes promotes physical activity and a sense of community.
10. Regular Maintenance and Cleaning
Preventive Maintenance:
Conduct regular preventive maintenance checks on your home's systems. This includes checking for leaks, addressing plumbing issues promptly, and ensuring proper ventilation.
Green Cleaning Practices:
Adopt green cleaning practices using natural and eco-friendly cleaning solutions. This reduces exposure to harmful chemicals and contributes to a healthier indoor environment.
Declutter Regularly:
Regularly declutter and organize living spaces. Clutter can contribute to stress and anxiety, and maintaining an organized home fosters a sense of calm
.
Conclusion: Cultivating a Holistically Healthy Urban Home
Creating a healthy urban home for your family involves a holistic approach that addresses physical, mental, and emotional well-being. From indoor air quality to sustainable practices and community engagement, each aspect contributes to the overall health of your living environment. By implementing these tips and fostering a mindful approach to urban living, you can cultivate a home that not only serves as a shelter but also as a nurturing haven for your family's growth, connection, and well-being.